These Single phase Series UPS is an advanced true on-line Uninterrupted Power Supply system which comes in both microprocessor and DSP controlled version. This series is a unique in the industry as it incorporates many essential features with design compatible to Indian erratic power situations like Generator compatibility, acute power fluctuations and longer power cuts. Techglare series is our flagship product with energy efficient and rich in advanced features such as very low current THD.
Salient Features – Online UPS TPS/TECHGLARE Series
Microprocessor/ DSP Controlled Design.
High Frequency Switching Double Conversion PWM IGBT Technology with Galvanic Isolation.
Active Power Factor Correction-Input PF>0.99.
Generator Compatibility.
Compact Size, Small Foot Print & Dynamic Performance.
Input Current THD < 7 %(TECHGLARE Series).
EMI/FI Noise Filter.
Advanced Communication-RS232, SNMP Compatible.
Product Line ONLINE UPS TPS/TECHGLARE SERIES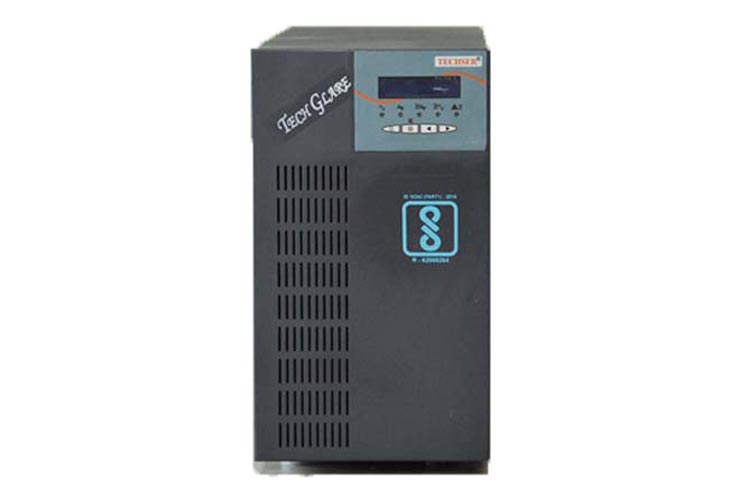 2KVA Techglare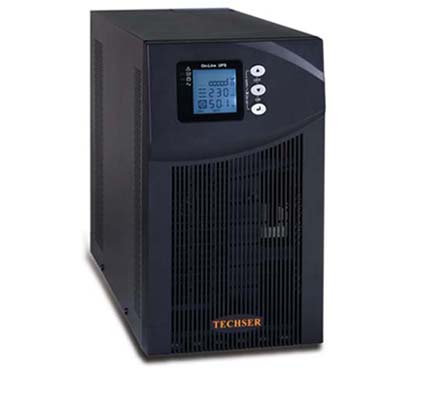 3KVA TPE Model